At Cloister Cabinetry, we want to help design, create and supply your best outdoor living space! Offering a wide array of outdoor products, Cloister Cabinetry's selection of outdoor kitchens, gazebos, firepits, poly furniture and more simply cannot be beat.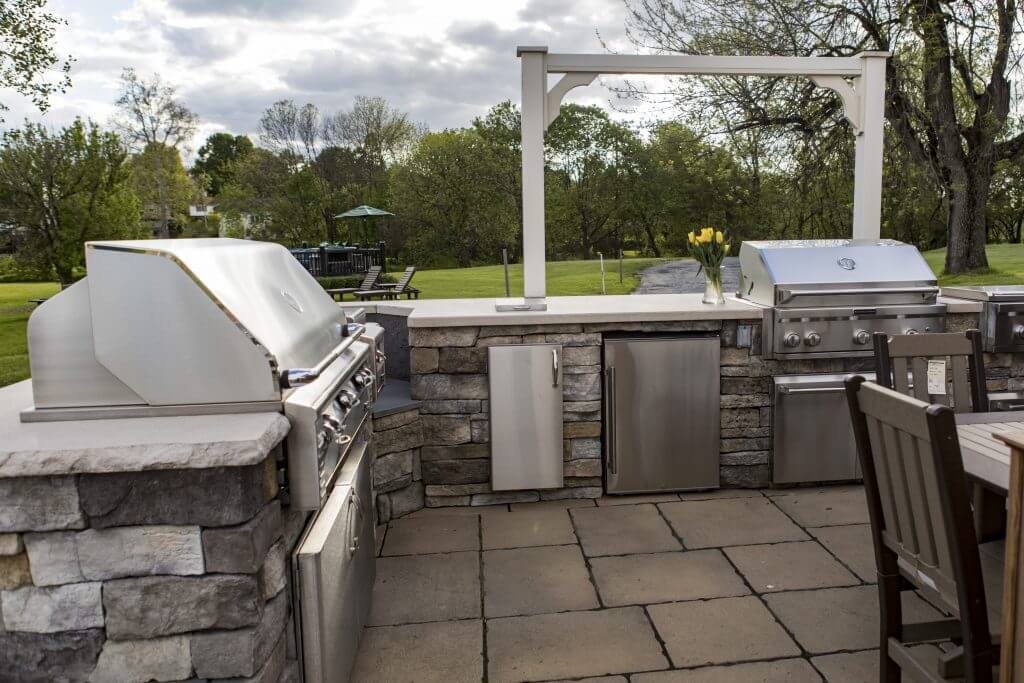 Outdoor Kitchens
Let Cloister Cabinetry complete your house with the kitchen of your dreams — outdoors! We offer a variety of vendors with outstanding outdoor cabinetry products that will allow us to design, build and complete the ultimate entertaining space for your home.
Outdoor & Poly Furniture
The outdoor space at your home is becoming an increasingly more welcoming and inviting space for your family and guests. As the furniture becomes more stylish and comfortable, parties and home events are moving to the outdoors quicker and quicker than before. Whether you're looking for the latest in outdoor poly furniture, or for the latest in stylish outdoor patio furniture, Cloister Cabinetry offers a full selection to meet your particular budget and style.
And while you're looking at our selection of furniture, ask about our offerings for outdoor gas firepits, outdoor kitchens, and in outdoor bar areas. Let Cloister design your entire outdoor space and keep the whole party outdoors!
Firepits
When the sun sets and the temperatures go down, keep the parties going with the cozy firepits that Cloister Cabinetry offers. With models available for almost any budget, you can turn a chilly outdoor evening into a comfortable and enjoyable time outside. Plus, our outdoor firepits are safer than the more rustic alternatives.
Gazebos and Outdoor Structures
Talk to Cloister Cabinetry today about adding an exquisite touch to your outdoor space. With the addition of a gazebo or other outdoor structure, your outdoor entertaining opportunities will certainly be kicked up a notch. Not to mention the quiet and serene place they provide when you're not entertaining.